Thank you for supporting the W&J College Campus store during this unprecedented time. All orders placed online get filled from our store on campus. Due to the mandate by the Pennsylvania Governor for non-life-essential businesses (such as retail stores, colleges/universities) closures, we are suspending shipments of online orders for a few weeks. We will certainly fulfill and ship your items in the order we received them when we are able to return. We will update you on our shipping delivery dates if you have placed an order.

Thank you. Washington & Jefferson College Campus Store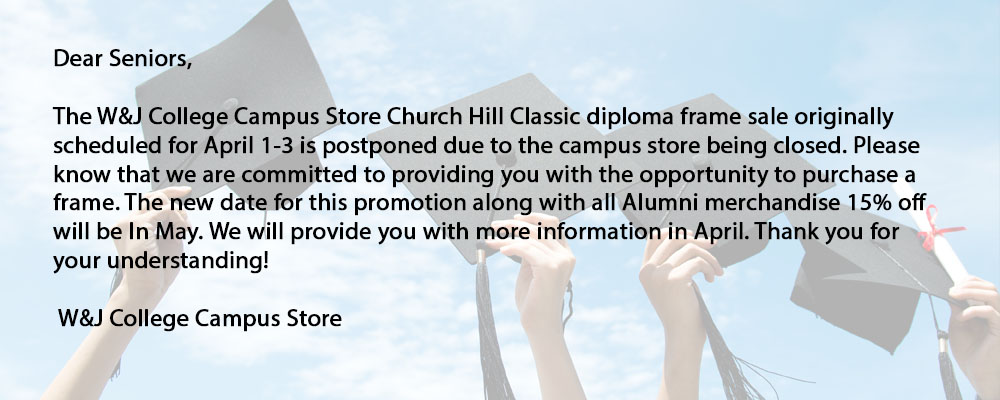 Where the Presidents Shop!
The Campus Store is located at 60 South Lincoln Street, inside the Rossin Campus Center. We are your exclusive location for W&J imprinted clothing and gifts. We have competitive pricing on all textbooks and course materials. We offer a variety of services for the students, such as check cashing, package shipping, postage stamps, and many others. The Campus Store offers gift cards for purchase. If you have any questions, please call us at 724-229-5115.